OUR STORY
With unsurpased knowledge and experience, Thermal Insite focuses on providing unique perspectives and solutions for clients throughout North America. Working with large companies and small, our reputation mirrors our abilities. Whether it comes to working with decades-old equipment or implementing solutions to meet the expectaions Industry 4.0 places on interconnection and data collection, our team can meet your needs.
Steve is a registered professional engineer and a DOE Qualified Fan System Specialist. With an engineering degree from Michigan Tech and over 30 years of experience in the heat processing industry specializing in equipment design and energy efficiency, Steve has experience with all types of ovens and a wide variety of industrial thermal processes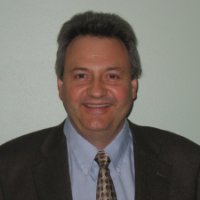 You know what direction you need to take your product and your processess. It is our job to help ensure you have the thermal equipment capability to get there. Let us where you want to go, and we'll provide the solutions to get you there.